Her Thoughts
WHAT THE WOMEN SAY about the experience
I was overwhelmed with how much I loved each one and truly saw my full self in them.
They felt so me, and I felt captured. And the thing I loved was there were pictures of myself that I felt captured a side of myself I have never seen in a photo, and that was a powerful experience. I would do it again in a heartbeat.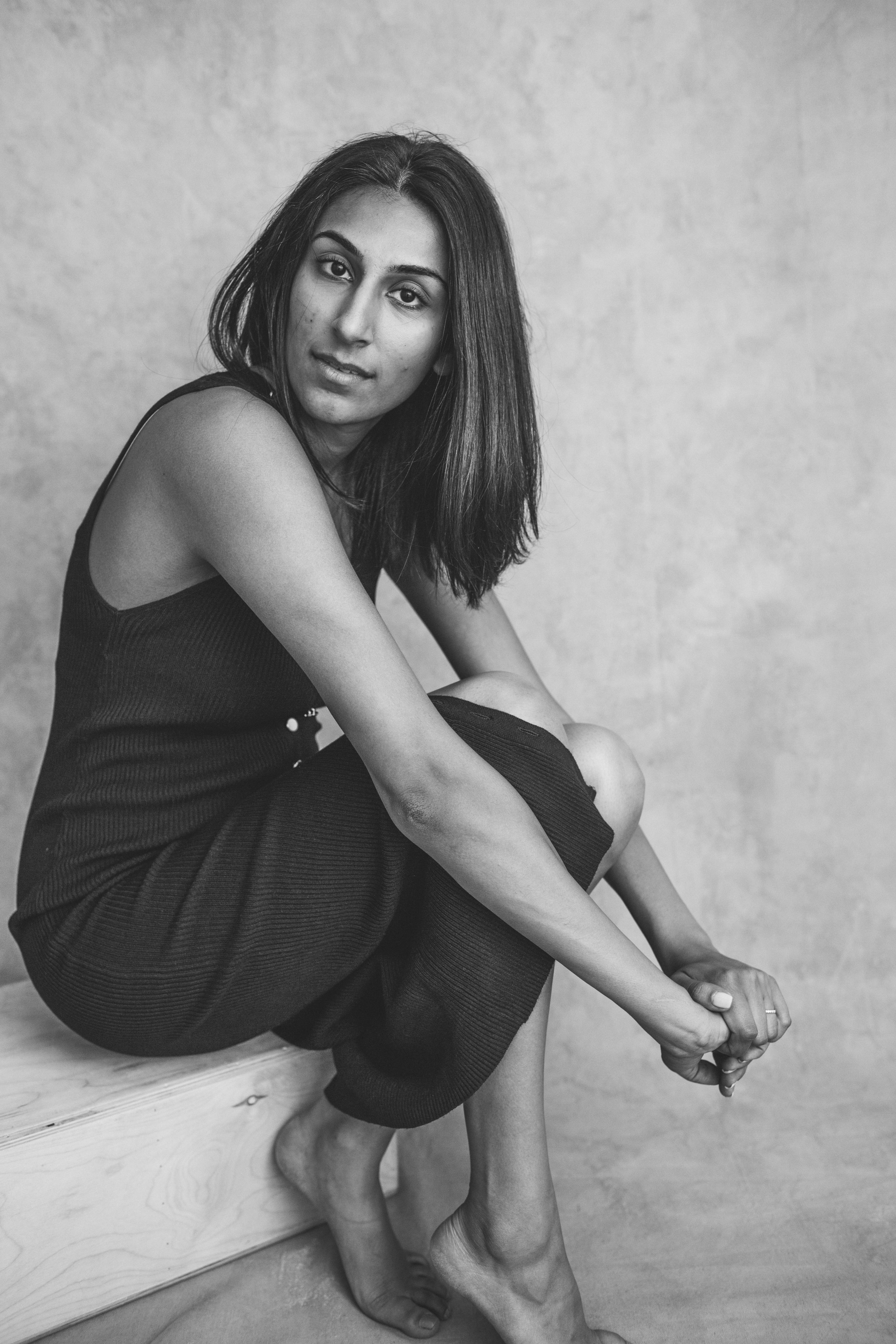 This opportunity couldn't have come at a better time.
It was a refreshing experience to be able to take pictures with a naked face and talk openly about negative experiences that I personally had encountered. It's very easy to feel ugly, out of place and not "pretty". I always wanted to be pretty and shortly after realized what that really meant. I didn't want to be pretty, I wanted to be beautiful. Beauty comes from inside to out while pretty is just your physical appearance that will be fade once the night is over. Amy was such a great sport. She listened and shared her story as well and made me feel very comfortable! I would do this and recommend for women to do it. It was definitely out of my comfort zone but it made me grow and think in a positive light.
It's taken me 24 years to learn to love myself and find beauty in what I see as flaws.
The overwhelming exposure to images of beauty that are un-obtainable short of surgery, make up, and editing make it easy to lose yourself. I wish I could say, that in reviewing my photos I saw my raw, unedited beauty immediately. But I didn't. I saw what I've been conditioned to recognize as flaws, until I checked myself and
intentionally changed my mindset. This experience is a part of my journey, to loving what I see...the raw, unfiltered, unedited beauty....of me. And I must say, her beauty is only beginning to unfold.
It's easy to criticize ourselves when we look in the mirror, but taking a step back and letting someone else show you what they see is a great way to keep that critical voice in check. Yes, I still feel self conscious, but seeing these photos also showed me things I like about myself. Instead of focusing on my hips, I'm focused on my smile and my eyes. Instead of criticizing my imperfections, I'm looking at my hair and my freckles. Sometimes seeing yourself in a different light serves as a helpful reminder to be comfortable in your own skin.
I have been suffering from an eating disorder most of my life and I am now in recovery. Seeing myself in any picture can be triggering and induce shame. Amy was so fun to work with and made me feel so comfortable. When I saw the images at the reveal, it was very emotional for me. She really captured my beauty in a way that I thought was just in my head. I am forever grateful for the experience and I think I will be processing the experience for some time. Do it if you can!
I have always struggled with my physical sense of self. Throughout my life, I always chose activities that involved using my brain over my body and leaned almost exclusively toward one piece bathing suits. I do love who I am - but that doesn't always seem to include my body. As I've gotten older, I've thought a lot about this. Why don't I always love my body? What did it do to deserve this constant disdain and criticism? Last year I lost someone very close to me. I felt out of control. I decided to focus all of that energy on diet and exercise. I lost 45 pounds. If you had told me 45 pounds ago that at my photo reveal I would still see my perceived imperfections first, I would never have believed you. But, that's what happened. Here's the important part: the longer I looked at the photos, the more I recognized that person. "Hey. I know her. She's beautiful. I really like what my hair is doing." There's a secret about weight loss that nobody tells you: Underneath, you're still you. Losing the weight doesn't magically make you love your body. You have to fight that battle. Love is a verb. Participating in this project was immensely important for me in my battle to love my body. Maybe I will always spot my flaws first and maybe that doesn't matter. Maybe the magic happens in the moments after. I'm going to focus there.
When I first thought about doing the project, I thought for a split second "Oh, I can't do that.I'm too (fat, tired looking, busy, nervous, scared)" then I said "Fuck it. I'm doing this."
I wasnt going to let two minutes of self doubt keep me from this opportunity. So I did it. I was nervous but really enjoyed seeing me as others see me: beautiful. It's so powerful to be so exposed and when everything is stripped away we're left with just ourselves and I found it to be really healing.
I had such an amazing time
doing this project, and I could not be more in love with the images Amy captured of me. Although I've been insecure about my body for as long as I can remember, she made me feel comfortable and confident in myself. I've never worked with a professional photographer before where I felt that the photos are actually an accurate representation of me and who I am. She has a unique ability to bring out the vulnerability in someone and portray it beautifully.
It made me see myself as simply beautiful instead of just normal.
I learned how important vulnerability is. I would do this shoot a million more times, and I would encourage every girl that I know to do it. It's so important to see ourselves in a positive light, and this was the perfect experience to help me do that.
I really enjoyed the experience of being photographed.
I haven't been photographed by myself in a studio since I had glamour shots taken at a mall when I was a kid! This was an affirming experience and Amy made me feel completely comfortable. I can't help but smile when I look at the resulting photos.
Being photographed by Amy was a great reminder that what we see in ourselves often isn't the full picture.It is so easy to pick apart ourselves and feed into our insecurities but looking at the photos Amy took I feel pride because not only was I being my raw self, I had opened up to Amy in our conversations and I can see the strength and vulnerability coming through in the photos. I chose to buy all of the photos because even though I had some clear favorites, I found myself loving each of the photos for a different emotive quality or even physical quality that I am now loving in myself. We all could use more self love and it's safe to say this exercise helped me a lot in this arena. I would definitely do this all again - I'd love to see how things change throughout the years and what ways I can keep appreciating myself on the inside and out. I want my future kids to grow up with parents who are confident in their skin in hopes that we can help fight the societal pressures of looking a certain way. So Amy, we will meet again :).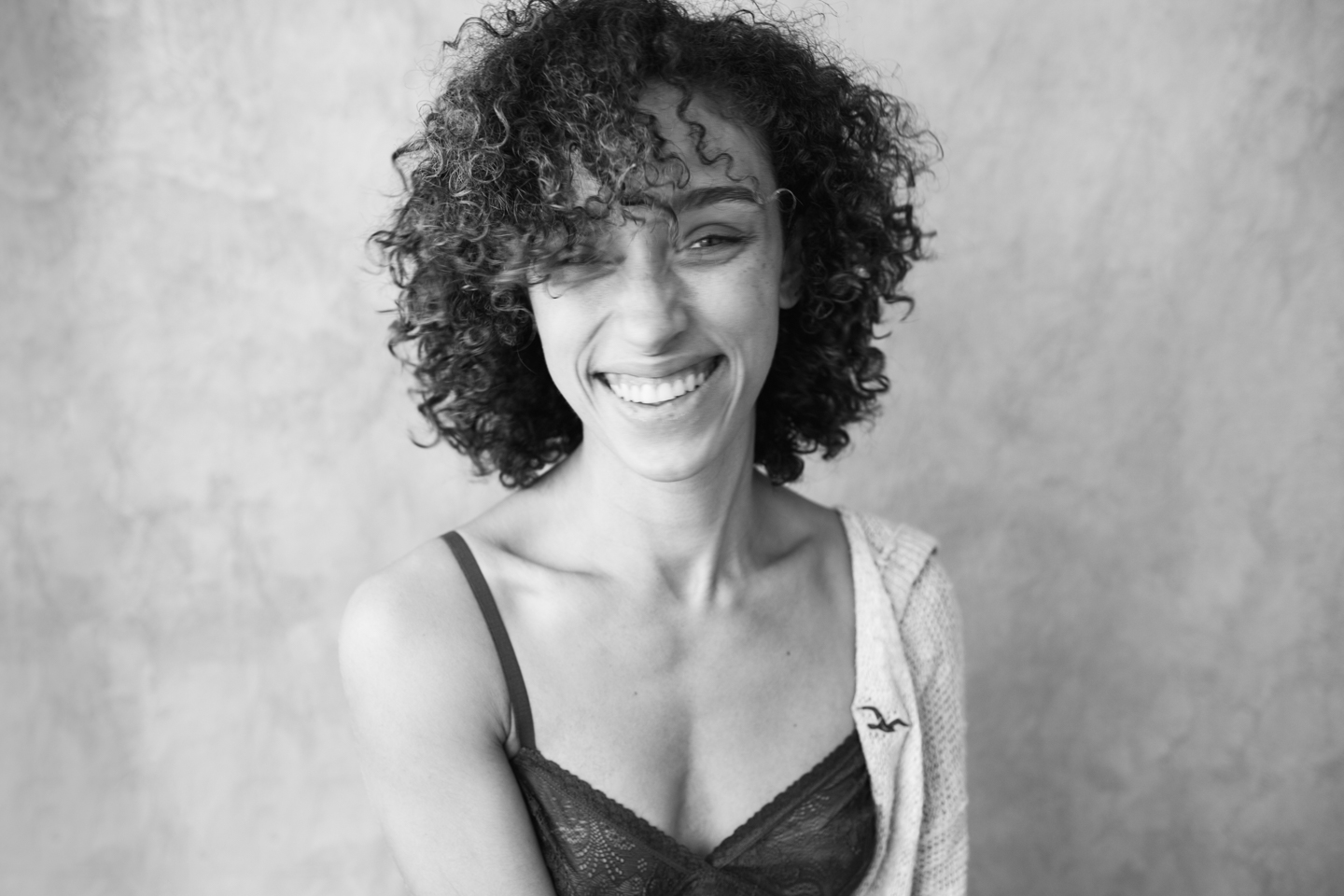 Last night, I turned on Daniel Caesar and cried for about an hour looking at photos of myself. Amy Paine, how could I not have known that I was THIS captivating, THIS angelic? My security in myself has always been unfailing, but now I feel more powerful than ever. Participating in the "Just Me" project has given this same fuel to about one hundred fires, and has allowed that many women to connect with themselves in this rare spiritual and personal way. What a special opportunity.
I felt like I mattered and I was able to find my own beauty standards. It was amazing and would definitely do it again.
I had never been a part of a photo shoot like this. I was nervous, because I did not generally feel beautiful in the context of our culture that tends to associate youth and slenderness with beauty.

The photos I have of myself from the Me Project are a gift and a reminder to me that I am beautiful in multiple ways. The photos caught diverse emotions and reflections of who I am.

I pushed aside my aprehension about participating by focusing on my hope of how the photos would turn out and also on how I wanted to be brave for other women that it might be easier for others to practice self acceptance and to love our bodies more.

I am proud of all the women who participated in the Me Project. I'm proud of me, my courage, my 50 year old curvy self. My experience has made me stronger, bolstered my confidence, and I know I can be Beautiful.
It was an experiment in a more public self-embrace.
I was nervous about being "one of the women who," as I'd never been photographed anything other than VERY dressed. Now I feel so much braver and more out.
I was a part of Amy's project right after my journey of motherhood started. I was so tired, had black circles under my eyes, my body was healing and I was feeling pretty low with crazy hormones and breastfeeding. Amy asked me to do this project and she genuinely caught me smiling and laughing. If you haven't done it, you should. Everyone should fall in love with their natural self. No matter how you feel pretty, make-up or no make-up, we are all unique and need embrace that beauty cause there is only one you. I am enough.
This photo makes me so happy. I have not felt girly for a lone time now and this makes me remember everyday that I am beautiful and as girly as I want to be! Amy captured a whole different, happy, exposed and vulnerable side of me I have never seen before. Not only did she do this for me but over hundred, (yes 100!!!) other women. She has opened up a side of all of us we didn't know we had!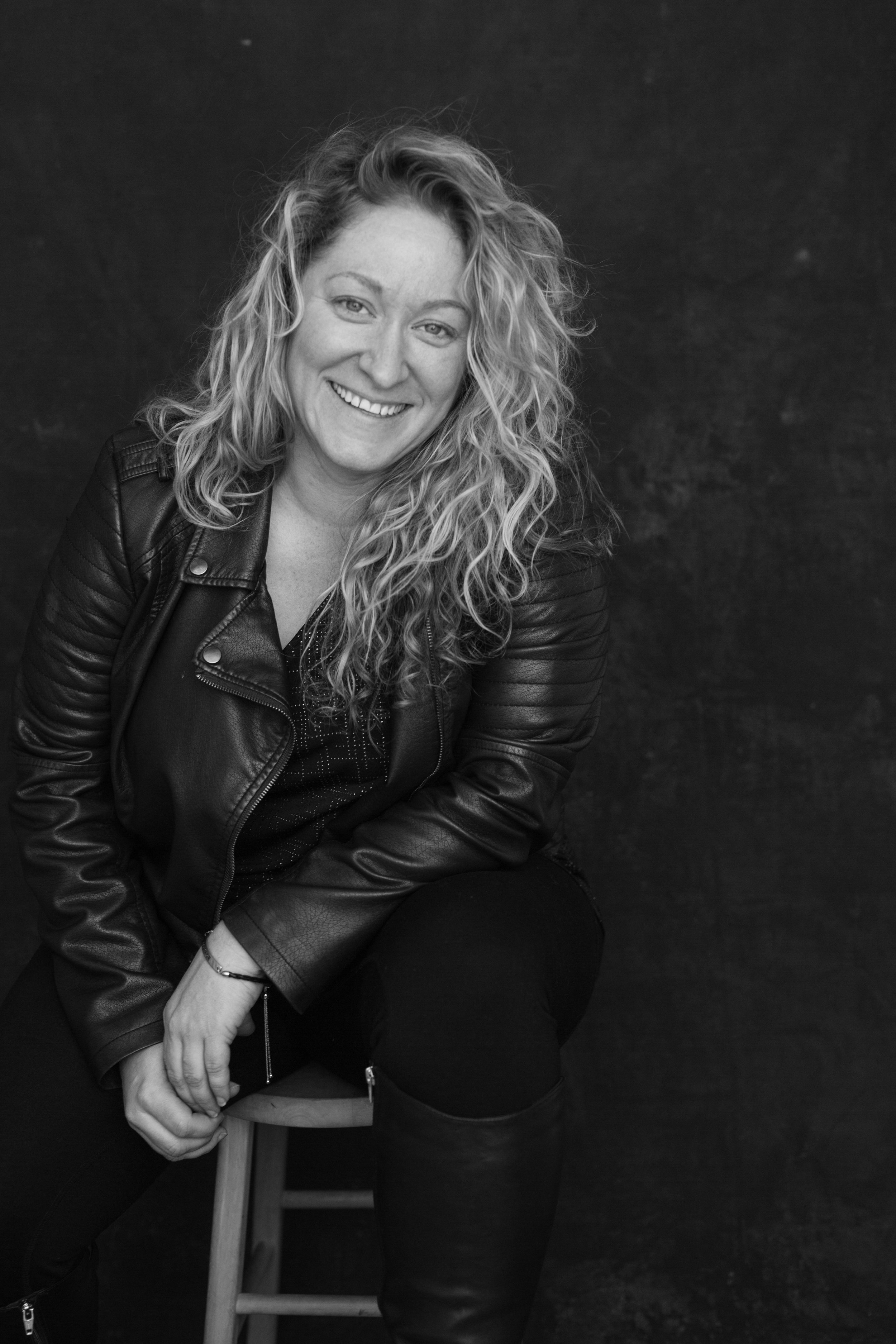 The experience was life-changing and encouraged a loving and accepting mindset about who I am and my body. I can proudly say that it encouraged me to fully embrace every part of...well...being just me and living it boldly.
Just me. No make up. No experience or event or special place to photograph. JUST ME. The photoshoot with Amy Paine was powerful. When I look through the photos from the project I see myself. JoyFULL! And, I recognize, I am maturing. My softening and wrinkling skin. The wisdom in my eyes. The honesty in my smile. I am moving away from the moment of physical birth and towards the moment of physical death. Dying and living. How do these two experiences co-exist so miraculously? That is what came through in the photos. Sitting with and exploring what this means. And feeling beautiful, strong, open and grateful.
Amy challenged me and I felt WEIRD and also, surprisingly and refreshingly confident, beautiful, and carefree.
Thank you Amy for capturing me in a new and different way, and helping me to see the beauty in my skin every time you take my picture. I'm grateful for you.
I had nothing to hide behind, no make up, no hairdo, no fancy clothes or shoes. Just ME! I don't think I've EVER seen myself like that before. When I look at those images, I can't help but admire all the little things that make me beautiful! It's like I'm a student of me every time I look at them. Which admittedly sounds weird but it's soooo true. Thank you for allowing me to be able to see myself, my true self for the first time in my entire life. Thank you for letting me be brave, raw and real! Thank you for allowing me to be a part of this project!!!! I am forever grateful!
Submit your story to be included in the gallery or to be featured in a blog post.
You can also request an update or expand on a previous email you've sent. For a simple submission, copy and paste the words you wrote on your social media post! If you don't see yours here, send it to me again.
<3